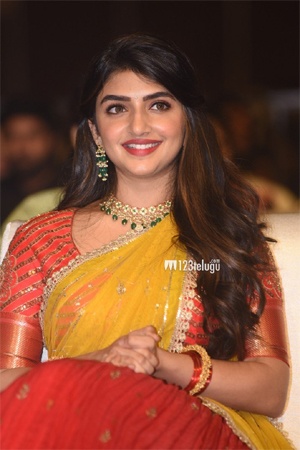 Nithiin's recent blockbuster song Ra Ra Reddy I am Ready is making everyone shake their legs. The plan to add Ranu Ranu Antune Chinnadho's bit from the actor's cult hit Jayam worked big time and has enhanced the reach of the song. Many started making reels dancing to this special bit.
Now the Pelli SandaD actress Sree Leela joins this list. She posted a reel on her Instagram profile where she is seen grooving to the song. The actress's energy levels are just amazing.
She wrote that she couldn't stop herself from dancing to her favorite childhood song. Well, the song is still popular among the masses. Within no time the video went viral with thousands of likes and comments.
Like
Thanks!
You've already liked this